We Guide You to Your Next Home
We're here to be your advocate and partner throughout the home buying process. Our mission is to provide you with a seamless and enjoyable experience.
From leveraging the latest technology tools to assist in your home search to navigating local and legal ownership requirements, we'll get you through with integrity and collaboration. The more complicated parts of the process are where we excel. Let us share our expertise and passion for real estate with you.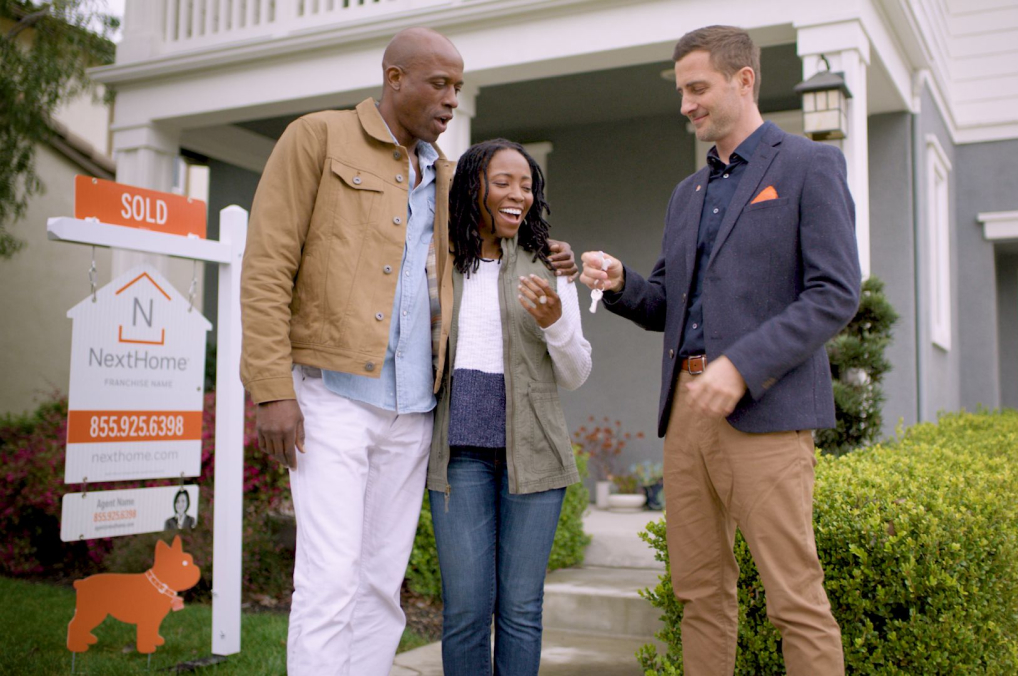 Buying a Home, the NextHome Way
Testimonials
" Randy was amazing. It was his first house and he did everything in his power to find out all our questions and concerns. He was very personable and made the house buying process fun. "
- Kylie Goodell (Buyer)
" Very personable and efficient. Answered all our questions in a timely manner and worked around our busy work schedules. Highly recommended. "
- Ryan Goodell (Buyer)
" Randy's character and follow through is unmatched. When you want to buy a house from the People's Champ choose Randy, he's one of us, understands what real people go through, he will help you make the right decisions !! God, Family Country!! "
- Kevin Sherrill (Owner ASM )
" Working with Randy was stress-free and easy! My partner and I are first time homebuyers, and Randy made sure that all of our questions were answered promptly. He was ready to go with us to look at houses last minute or with advance notice. He has excellent communication skills and is kind, patient, funny, professional, and overall a great person to work with. I would 100% recommend him to anyone looking to buy a home in the Treasure Valley. "
- Holly Miller (Speech-Language Pathologist)
" Sales people are typically pushy, don't take no for an answer well, especially those on pure commission. Randy is not that salesman, he puts you in the driver seat. More importantly if you have a question he can't answer he will find a way to get it for you. He also makes himself available whenever you need him. From my family to yours Randy, thanks for all your hard work to get us into our new to us home. "
- Chris Milhon
" Randy Is a great listener when it came to me telling him what it was I was looking for in a home. He is very personable and makes you feel very at ease through the whole process. He was always upbeat and positive that I would find what I was wanting. I highly recommend him if you want someone who is upfront and honest with you and takes into consideration everything you are wanting in your dream home. Randy is the perfect realtor for you! "
- Tamera Larsen
" Randy has done a great job working with my wife and I. We haven't found our new home yet but we feel confident that with Randy's help we'll get there soon enough. Randy has been speedy, informational, and encouraging. He's even taken a few late night panic phone calls from me. Truly a hard worker doing everything he can to help us on this exciting journey. Thanks Randy! "
- Damien (Husband, Father, Full Time Student, Full Time Employee)
" If there were 10 stars, I would definitely give Randy a 10! He was there for us the whole time and we were purchasing our forever home from Arizona. He did walk through videos, contacted HOA's and read through CCR's in neighborhoods we were interested in looking at. Randy had our back and that gave us a comfortable feeling through the whole search & buying process. Job well done! Gary, Twin Falls, Idaho "
- Gary Wilbur
" Randy Werschky looks and searches for the property in the area I specified. He sent information on possible properties and locations and continues to explore all possibilities. I gave him rather exacting requirements and specifications for the property I seek and he works diligently exhausting all possible property choices to find the property that is "just" right. "
- Stanley Spagnolo
" Randy was very helpful when we were looking for a house. He helped us find locations we wouldn't have considered otherwise, and was very responsive when we had questions and negotiations. "
- Joyce Page
" My husband, Gary, and I recently moved to Twin Falls, Idaho, a move that was made possible largely due to the efforts and attention of our realtor, Randy Werschky. Idaho is said to be the fastest growing state in the union and the competition for housing is steep with multiple offers almost as fast as the homes hit the market. Prices rise daily as well. It can be very hard to find a reasonably priced home and have an offer accepted. We met our realtor online through a You Tube video on Mountain Home and liked him immediately. Randy worked hard for us. We had constant communication as he responded to our numerous calls and messages almost instantly. He went to homes we were interested in, sometimes an hour or more out of his way, and took videos of all the things on our must have list and more. We knew that Randy was the eyes we needed and that he was always working for us, Randy is courteous, respectful, and knowledgeable. We feel very fortunate to have found Randy and know that we owe a lot of the happiness we are feeling right now, to him. If you or someone you know is thinking of moving to southern Idaho, I encourage you to find Randy and let him work for you. You will be very happy you did. Thank you, Randy! "
- Brenda Wilbur
Previous
Next